FBO-VIP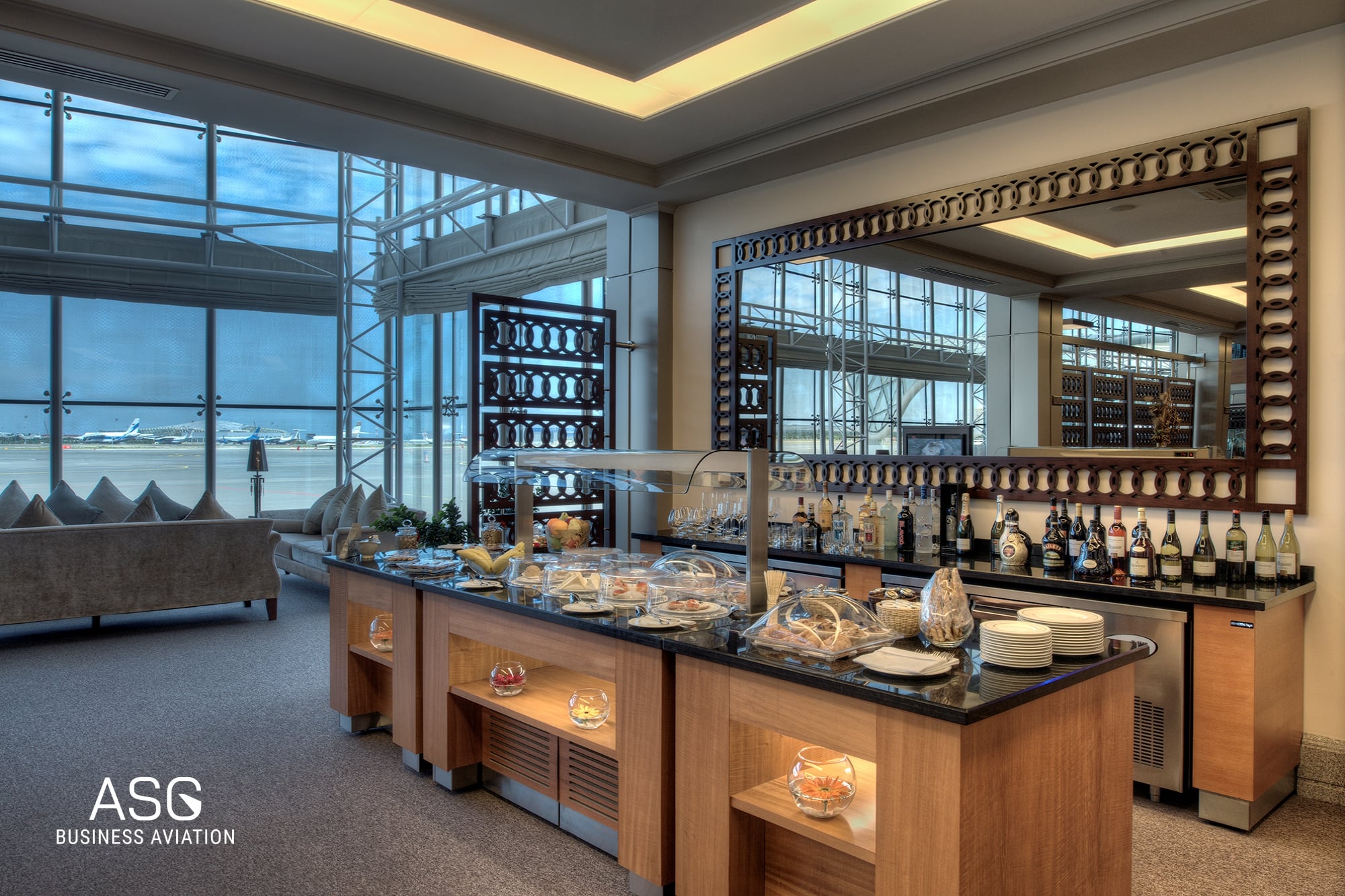 One of the major advantages of Business Aviation Terminal is its modern design and operational work of all services so that you can pass registration within 2-3 minutes and instantly proceed to your airplane. In addition to all this, we offer the opportunity to park your aircraft under the glass canopy right next to the exit. Our customers are happy to use this service especially during bad weather conditions. Separated from the International Airport, closely guarded business aviation apron, includes 30 parking spots, designed to accommodate both as small private jet as corporate Boeing Business Jet and Airbus 319.
The terminal is equipped with the all infrastructure, necessary for VIP passenger's service:
• separate entrance and guarded parking place provide the maximum comfort, safety and confidentiality;
• customs and passport checkpoints are equipped with the newest equipment and operated accurately and promptly in virtue of competent actions of our employees;
• "duty-free" shop;
• cozy lounge and waiting rooms, where guests can relax and enjoy the snacks and coffee, or read the latest news and leaf through the magazines;
• business center equipped with fax, printer, computer and international connection, helps businessmen to keep abreast of current events;
• private rooms for VVIP clients;
• comfy cars for passengers' transportation on the apron.
Whatever your requirements or specifications, whether for leisure or for business, it will be our honor to serve you, and we look forward to welcoming you to ASG Business Aviation Azerbaijan.
The modernly equipped Business Aviation Terminal with a separate entrance and operational work of all services will allow you to check-in for the flight in just 2 minutes. The terminal has all the infrastructure necessary to service VIP passengers and crew:
Business Center;
Conference Room;
Internet Access;
Crew Lounge;
Duty-free shop;
VVIP room;
On-side customs and immigration;
Open bar and snacks;
And more....
ASG Business Aviation will be glad to welcome you to Azerbaijan, performing not only daily duties with high quality, but also finding an individual approach to solving any request of our clients!